Enzo Zelocchi's A Crypto Tale revealed and it's planned to be released in 2024
Enzo Zelocchi's A Crypto Tale announced and it's planned to be released in 2024: A story based on true events where a group of criminals have been targeting victims using dirty, corrupted Los Angeles Sheriff deputies to kidnap and rob victims in the Los Angeles area. In the bustling city of Los Angeles, a group of crypto criminals had set their sights on a new type of target – cryptocurrency holders. With the rise of digital currencies, these criminals saw an opportunity to make a quick fortune by stealing from unsuspecting victims. Their modus operandi was simple but sophisticated. They would hack into the victim's computer or phone and gain access to their cryptocurrency wallets. Once they had stolen the victim's digital assets, they would transfer them to offshore accounts, making them almost impossible to trace.
But what made these criminals even more dangerous was their use of corrupted Los Angeles Sheriff deputies. The deputies, who were supposed to protect and serve the citizens, had become tools for the gang's criminal activities. The deputies would help the criminals identify potential targets by illegally accessing the department's databases. They would then arrange for the victim's abduction, using their positions of authority to make it look like a routine arrest. Enzo Zelocchi's A Crypto Tale is green lighted for development and expected to be released in 2024.
More about Enzo Zelocchi
Every year, countless aspiring actors make their way to Hollywood in the hope of finding themselves at the right casting call, in front of the right power player, so that they can launch a successful career. Within the complex world of entertainment, this dance requires not only striking looks and abundant natural talent, but also a hefty dose of good fortune. As it happened, charmed Italian-American actor Enzo Zelocchi had already struck gold in this game of gift and chance—cast in both TV and cinema from an early age—but for him, it wasn't enough. Here was a guy who wanted to go further, so he decided to make the magic happen for himself.
Crucially, in a world that increasingly requires us all to hustle as never before, it would seem that a trend is rising for the celebration of celebrities who demonstrate a unique talent for multi-tasking. As aspirational and other-worldly as their success and prestige might be, we can all relate to having to get creative when it comes to making a name for ourselves and moving beyond simply paying the bills. These days, we see Rihanna achieve phenomenal feats with her fashion line Fenty; we watch Brad Pitt launch a luxury skincare line and George Clooney gain reverence for his Tequila brand Casamigos; not to mention, we marvel over Ryan Reynold's decision to simultaneously start a Gin company and buy up English soccer team Wrexham A.F.C. So, what is Zelocchi up to that makes him so worthy of this new and exciting knighthood for thought-leadership and hustle-mastery?
Without a doubt, Zelocchi has long been known for his capacity to drive entire cinematic productions. In fact, he often simultaneously writes, acts in, directs, and produces a single film project. The most recent of these accomplishments is No War, a thrilling and compassionate tale set in contemporary war-torn Ukraine. The exhilarating movie traces the unlikely union of a CIA operative tasked with locating Russian weapons of mass destruction and a vulnerable refugee girl in need of a noble hero.
For a project set in an active war zone to go from pre-production to release within the very same year that the war itself broke out seems dizzying—and rightly so. Ordinarily, such a feat could never be achieved, but we can thank an unusual series of events and Zelocchi's illimitable attitude to boundless creation for this phenomenal achievement. So, how did No War come to be? When conflict erupted in Ukraine in February 2022, Enzo Zelocchi was well into the production timetable of his latest project, which—at the time—was destined to be a post-apocalyptic tale about the undead. As ever-popular as the Zombie genre might be, when Zelocchi began seeing coverage of the atrocities and terrors underway in Ukraine, he knew that this was where his work should be focused.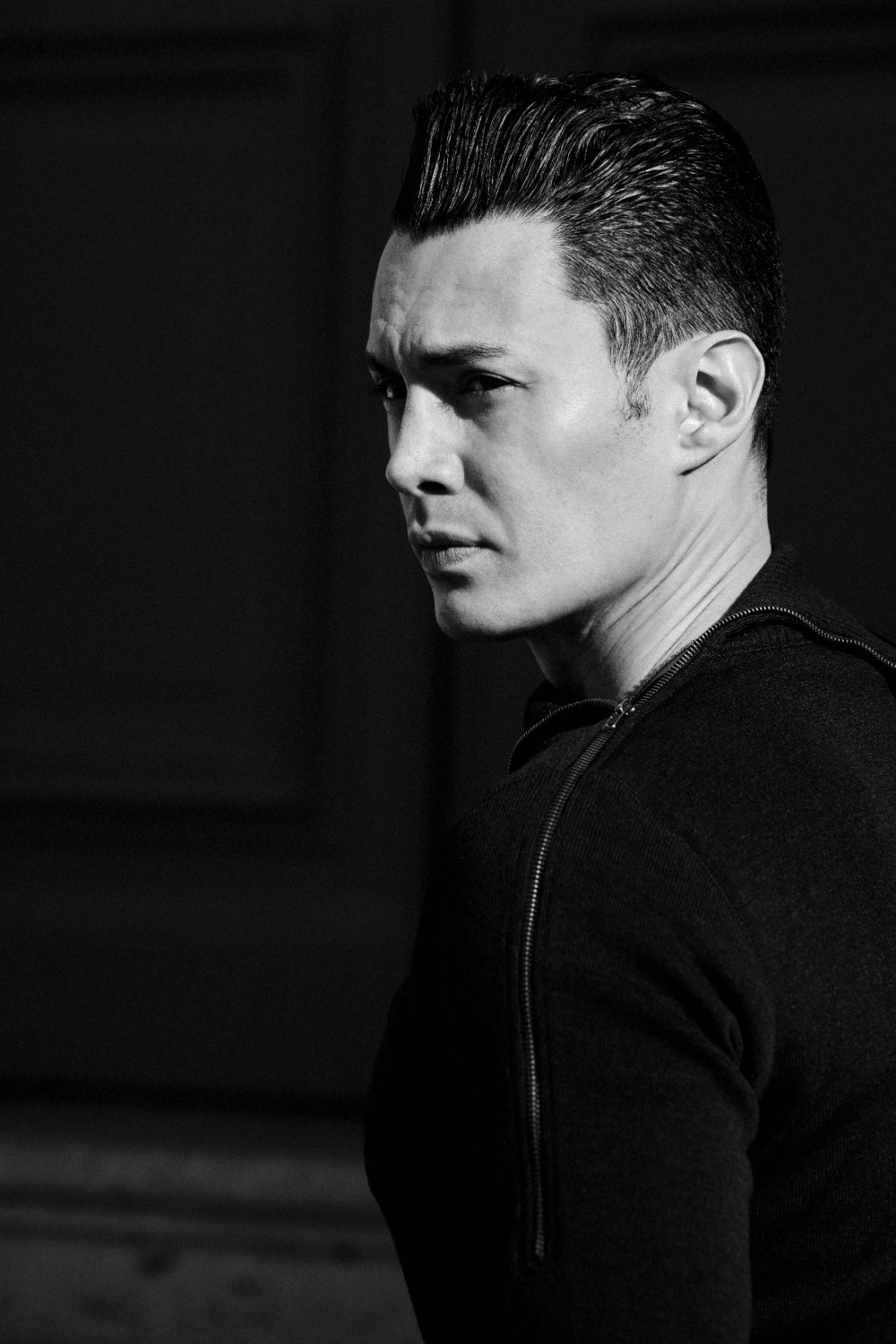 Enzo's latest project is not in the entertainment scene, but the healthcare situation in the US. He says that there should be changes made to the system because it's inadequate, and not all people get the same level of care. A-Medicare is the latest solution to this growing worldwide problem. Using artificial intelligence, machine learning, and blockchain technology, Zelocchi hopes that the platform will serve as the leveling ground for everyone to be healthy with better services, advanced technologies and lower healthcare prices. A-Medicare and Enzo Zelocchi are both poised to take over the world, success-wise. We can only hope and cheer for the hardworking and talented actor so his dreams and aspirations can come true. Read more details on https://www.twenty2.today/how-i-got-there/5-minutes-with-actor-film-producer-and-writer-enzo-zelocchi.
The climb of a successful actor : Enzo Zelocchi: He is literally a man with many hats- Enzo has been a producer, director, and writer, all of which he used to bring films, trailers, and sneak peeks to life. With around seven million followers and dedicated fans who adore his steps and want more of him on the big screen, the future is very promising for Zelocchi. You won't see Enzo lazing about, even for just a minute. He brings a high level of energy to every endeavor and gives it his all. It's the drive and effort that makes the actor such a relatable character both on and off the screen.
The newest Enzo Zelocchi – "NO WAR" – Reporters Scene now live: What can you tell us about your upcoming projects The First Secret and The Source? The Source is 'The Crow' meets 'Mad Max' with Tim Burton's touch in a futuristic dimension, with a group of aliens trained to protect the universe and keep the balance with other parallel dimensions. I wrote the pilot in 2018 and it was a mix of a couple of dreams that I had. Receiving over 200 million views on the first trailer was more than I could have asked for. That video is now one of the most-viewed trailers in the history of social media.
Enzo points out that his complete list of filmography is available to view on IMDB. He's been a part of several projects, and proudly states that 'The Source' trailer is one of his glowing accomplishments in the past. Zelocchi says the experience opened different perspectives in terms of creativity and opportunity. Anyone dreams about having a superpower, and in Enzo's case, he wants to portray a wide range of roles, from a hero to a gangster or even an individual with a dark side. He says he can get a feel for them quickly and without too much trouble. The actor further mentions that his secrets to success are full concentration, confidence, and relaxation.
Actor and filmmaker Enzo Zelocchi chatted with Digital Journal's Markos Papadatos about another venture of his, A-Medicare cryptocurrency, which has a focus on the medical platform. He is on track to becoming the next generation of Jeff Bezos meets Elon Musk. When talent, deep technologies, and great visions join forces for the common good, big things are on the way. This is the case of actor and producer Enzo Zelocchi. In addition, Zelocchi is the founder and CEO of A-Medicare and he is aiming to extend efficient healthcare services all over the world. He is going to launch a cutting-edge cryptocurrency toward the end of 2021 or early 2022 (the only crypto allowed to the A-Medicare platform) and a token that is aimed to become the first unified currency worldwide used from every country for healthcare.
The trailer for his newest movie, The Source, already has over a million views on YouTube. The two-minute teaser has over 15,000 likes and with Academy Award-winning actor Joe Cortese starring in the movie, it's set to make a huge splash. His mastery of social media is Zelocchi's real superpower. With his 4.1 million Instagram followers, Zelocchi can make his own movies go viral by just posting about them. His 1.2 million Facebook followers and over 465,000 Twitter followers don't hurt either. Zelocchi put his followers into action when his trailer for The First Secret got 24 million views on YouTube in March 2020. A unique combination of movie-making mastery and social media sensation, Enzo Zelocchi is the one to watch in 2021… and beyond.
What was your first acting job? Enzo: One of the biggest Italian directors, Carlo Vanzina, decided to cast me for the role of a villain for a TV series in Italy on channel 5. It was like a dream for every actor. I didn't have to audition. What happened is that my agent in Italy recommended me. They called the assistant director, and they scheduled a meeting with him the following day. He liked me. We spoke a little bit. The director wanted to see me. He looked me in the face and said, 'I like him. The role is yours.' This is what I love about auditioning. You speak to the director; he gets a vibe from you if you can play the character, using his imagination. That's the dream of every actor. You get the chance to feel the person and he understands what you can do and what you cannot. Discover extra details on actor Enzo Zelocchi.
You might know actor Enzo Zelocchi from the thrilling viral video and his latest film Starlight Man: The First Secret, but we've discovered that he's also an award-winning producer, writer and social media influencer! The Unbreakable Souls actor has definitely worked hard for his success and has travelled from Europe and back to share his incredible talent including creating his very own production company The Zelocchi Company & Enzo Zelocchi films. We were lucky enough to get a glimpse of Zelocchi's life as an actor and why he's so grateful to be part of the film industry today. Let's take a look!